Mirela and Mark presented at the largest Earth and space science meeting in the world, the American Geophysical Union.
Mirela's talk "The impact of land use change and hydroclimatic variability on landscape connectivity dynamics across surface water networks at subcontinental scale" was part of the "Remote Sensing Applications for Water Resources Management, Including Droughts, Floods, and Associated Water Cycle Extremes" session.
Mirela did a Q&A with NASA Landsat on her talk entitled: Graphing a Path to Survival: Habitat Connectivity in Australia's Murray-Darling Basin
Mark's talk entitled: "Quantifying South East Asia's forest degradation using latest generation optical and radar satellite remote sensing" was part of the "Agricultural Expansion and Forest Loss in Tropical Regions: Observations, Drivers, Impacts, and Solutions" session.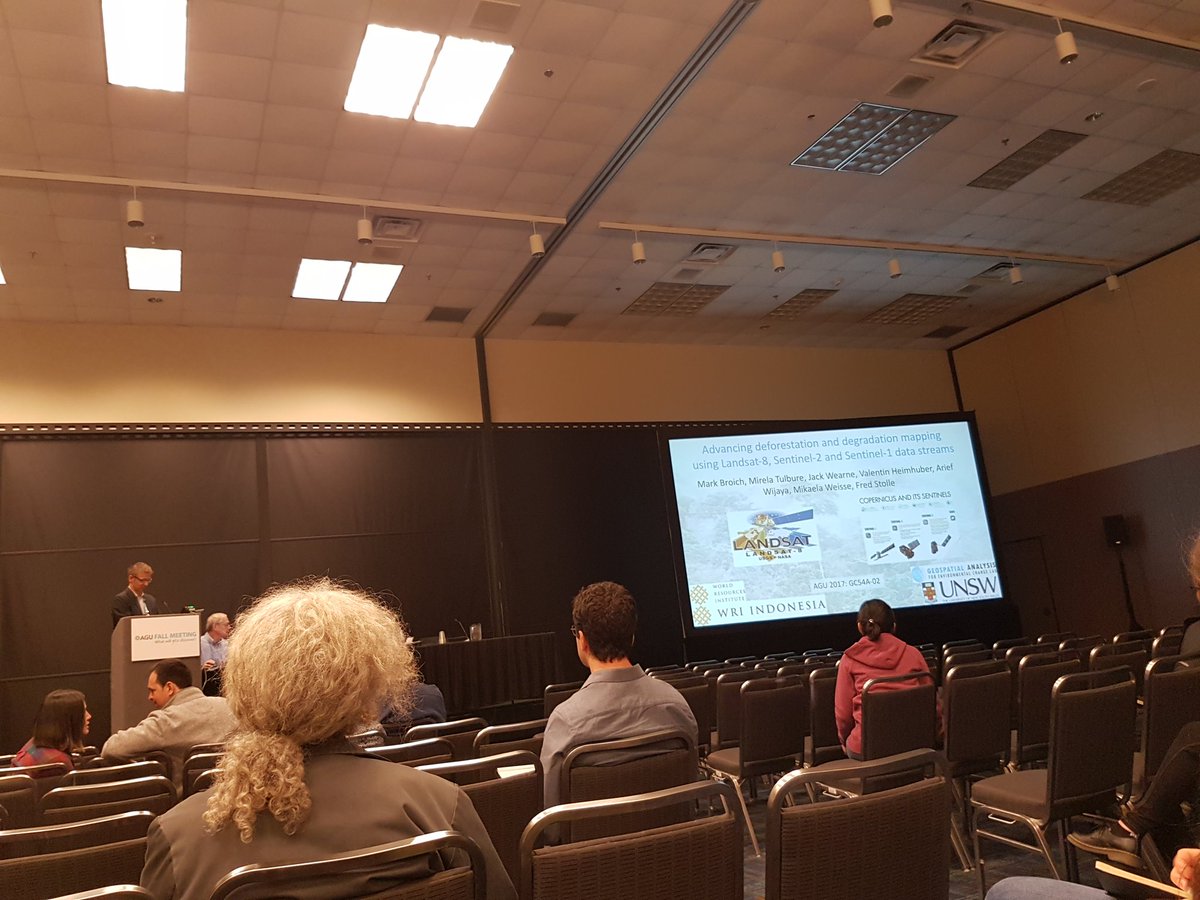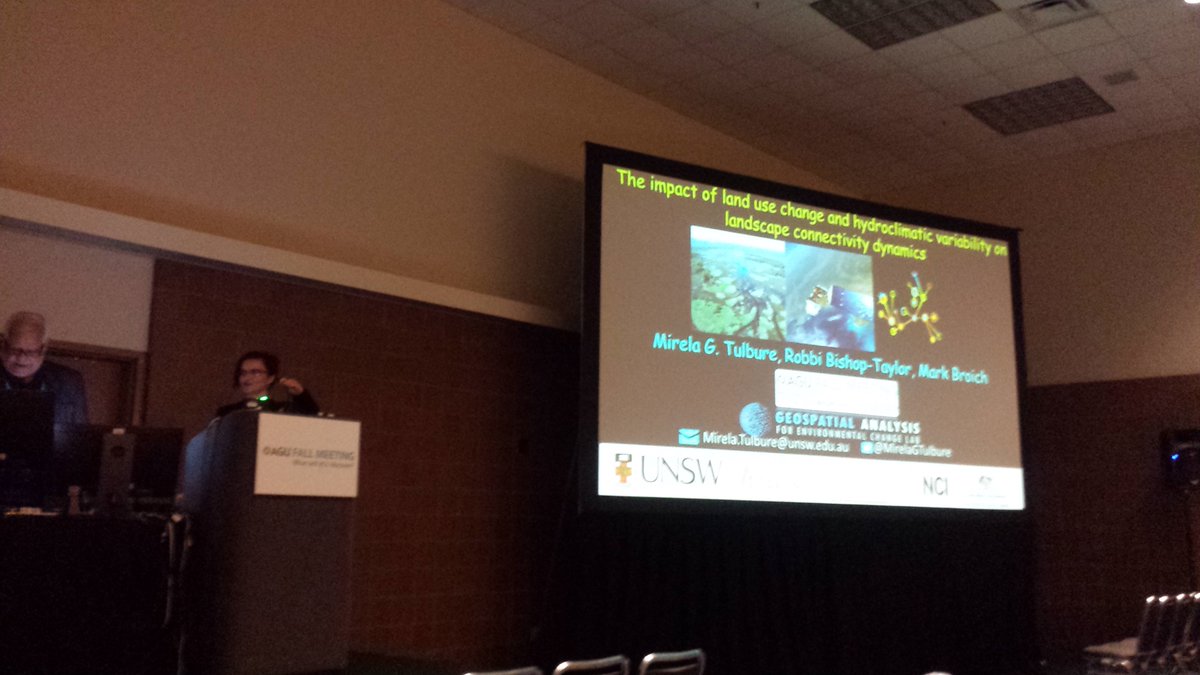 News date:
December 2017