Mirela and Tino braved the stormy conditions in Tasmania to attend the 22nd International Symposium on Modelling and Simulation. Both presented within the session "Satellite-based spatio-temporal monitoring of global/regional changes and natural hazards":
Spatiotemporal trends in surface water extent dynamics in a major dryland region with three decades of satellite observations - Tulbure, M.G. & Broich, M.
Comparing Landsat-MODIS blending with a statistical model for improved spatio-temporal quantification of large-scale floodplain inundation dynamics - Heimhuber, V., Tulbure, M.G. & Broich, M.
Tino also went on to present a poster:
Spatio-temporal modeling of salinity as a function of climate variability, flooding dynamics and GRACE total water storage access Australia's Murray Darling Basin - Heimhuber, V., Tulbure, M.G., Broich, M. & Hurryet, M.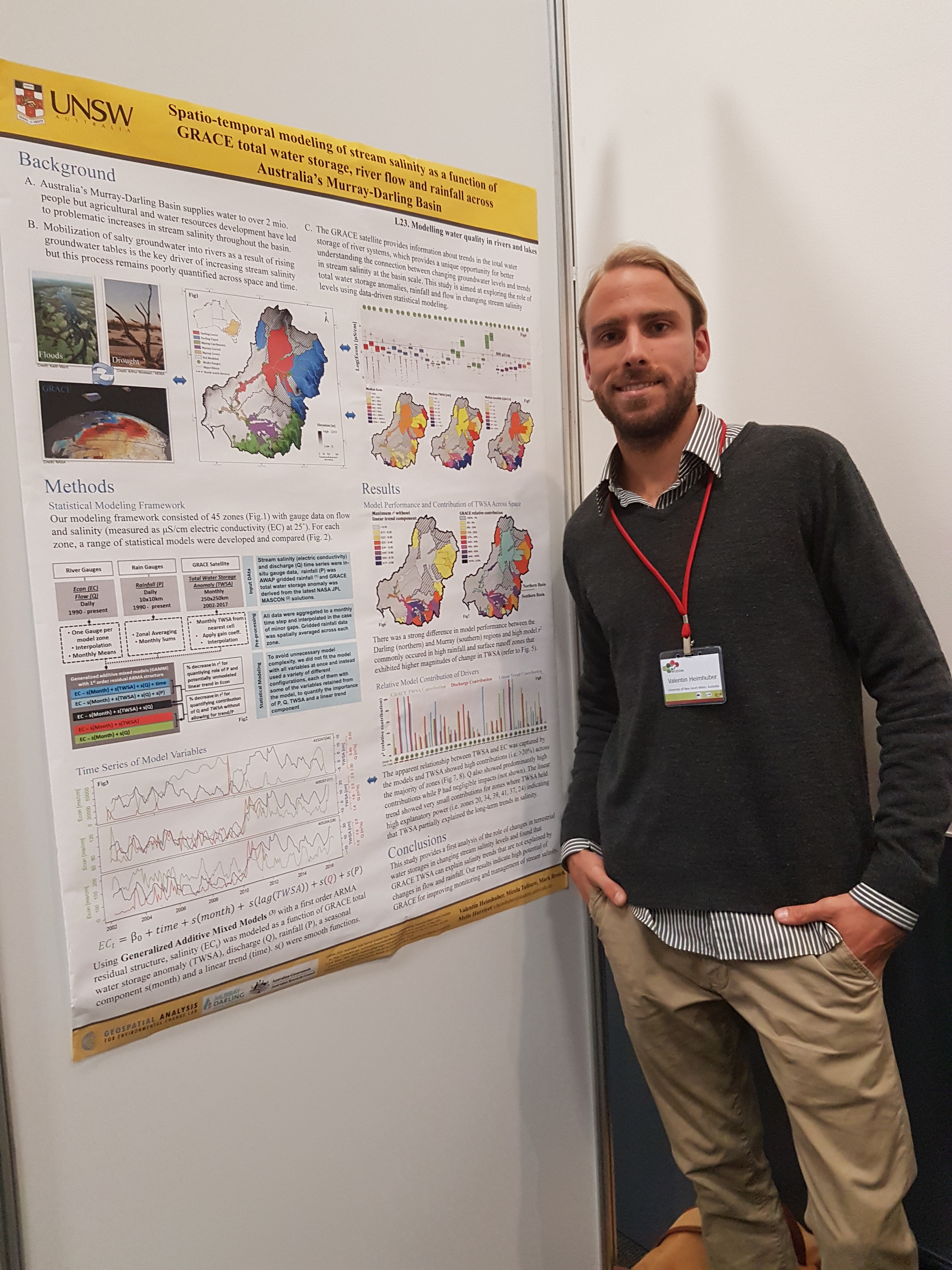 News date:
December 2017