MIRELA PRESENTS AN INVITED TALK AS PART OF THE EMERGING SENSING TECHNOLOGY SUMMIT
Mirela delivers an invited talk at the Emerging Sensing Technology Summit hosted by RMIT in Melbourne.
Her talk was part of the internet of things session and was on "Extracting value added information from geospatial data for quantifying environmental change at subcontinental scale". For more information on the summit, please go to the following link.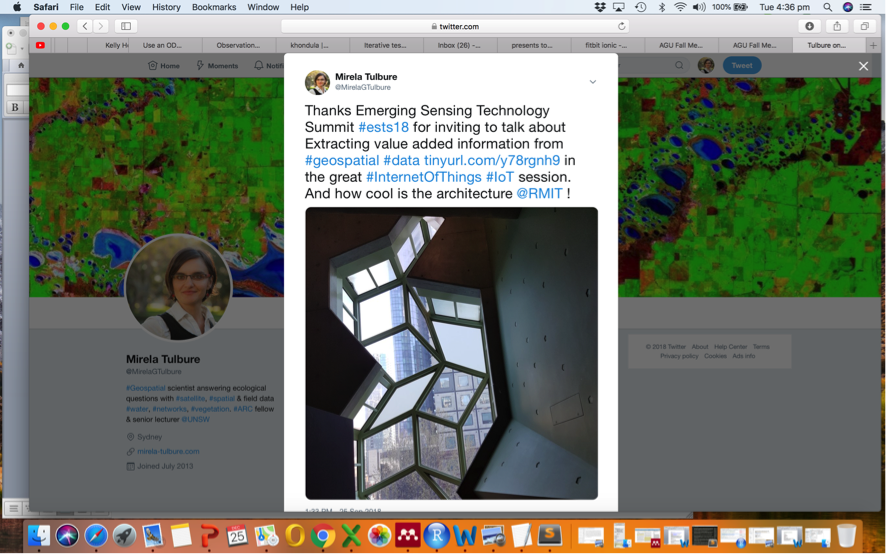 News date:
September 2018